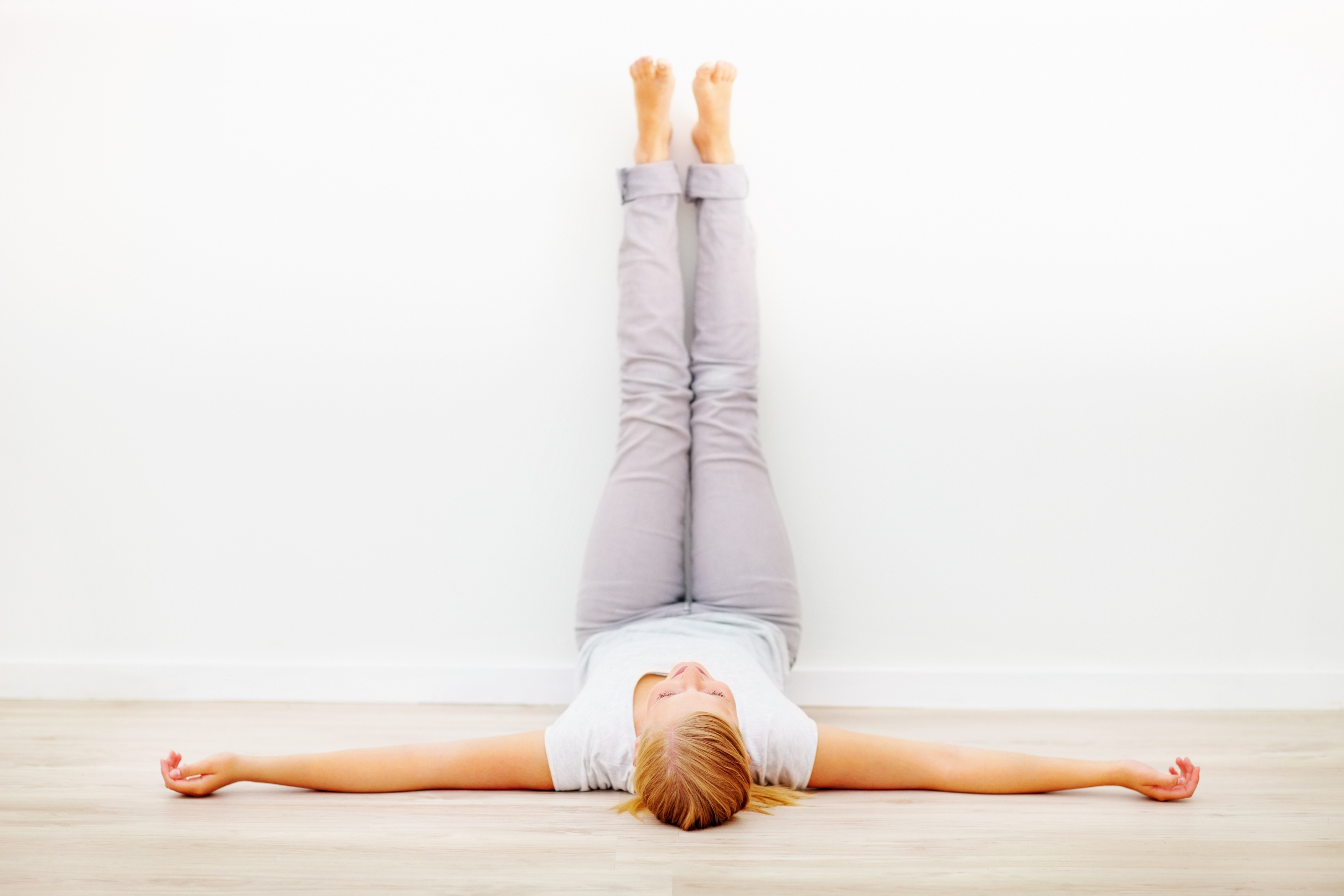 I just read an
article on Huffington Post
about the Legs Up the Wall yoga position and how it reduces stress. I remember doing this during my high school years. I would come home and place the top part of my body on my bed and the lower part up the wall behind the bed. I loved relaxing this way and sometimes would even read a book in this position.
I now realize that I was using this old yoga position to "regroup" after a day of high school and all of its stresses. I tried this position again after reading the Huffington Post article. I love how it feels. It's helps to loosen up my stiff body. I also discovered that if I put my hands on my stomach and follow my breaths I can actually meditate. My mind doesn't seem to race and jump around like it does when I try meditating while sitting right side up.
I stay in with my Legs Up the Wall for 10 minutes...and look forward to it.